---
This article is written by Abdul Razik student of Al-Ameen College of Law, Bengaluru
---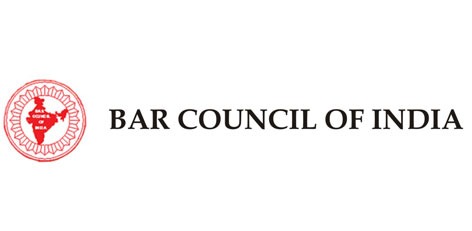 ---
Introduction
The Bar Council of India (BCI) has recently released the "Bar Council of India Rules for Registration and Regulation of Foreign Lawyers and Foreign Law Firms in India, 2022" to expand the Indian legal regime. This includes certain provisions that are essential for foreign lawyers or foreign law firms to follow.
Rules for Foreign Lawyers and Law Firms:
According to Rule 3(1), foreign lawyers or foreign law firms must register with the BCI to practice law in India. However, this rule does not apply if a foreign lawyer or foreign law firm provides legal advice to the client in India regarding foreign law and diverse international legal issues on a 'fly in and fly out basis,'
provided that such expertise or advice of the foreign lawyer or foreign law firm has been procured by the client in a foreign country, and such foreign lawyers or foreign law firms do not maintain an office in India for the purpose of such practice and such practices in India for one or more periods does not, in the aggregate, exceed 60 days in any period of 12 months.
To register under these rules, Rule 4 mandates that the applicant must fill out "FORM A," pay the requisite fees, and provide the documents specified in the Rules. The registration is valid for five years and can be renewed using "FORM B," which must be filed before six months of expiry.
Foreign lawyers or law firms registered under these rules are permitted to practice law in India in non-litigious matters only, subject to certain exceptions, conditions, and limitations outlined in the Rules.
According to Rule 8, such lawyers or law firms are deemed to be advocates under sections 29, 30, and 33 of the Act, only for acts and deeds that they perform as foreign lawyers under these Rules. They are not permitted to appear before any courts, tribunals, or other statutory or regulatory authorities. Their primary role would be transacting business, providing advice and opinions, and legal expertise concerning the laws of the country of the primary qualification.
Benefits and Challenges:
Law students can look forward to various opportunities in foreign and international domains, including working with legal experts. They can also hopefully receive better pay, making it easier to repay their education loans. In addition, they can brainstorm with some of the world's best lawyers on various Indian platforms and participate in guest lectures and panel discussions on different areas of foreign and international law.
Young and upcoming lawyers specializing in corporate and arbitration law can avail themselves of the chance to be recruited by firms other than local ones. They will face fierce competition and ranking fights, but this may hopefully result in healthy competition and better pay parity with international counterparts.
Moreover, it can lead to a reverse brain drain for Indian lawyers abroad and encourage more grooming of home-grown talent. They can develop a diverse international work portfolio at work. Partners in desi firms can collaborate with international peers to provide the best advice to both local and international clients.
They can enjoy better and more systematic billings for their clients and hopefully adopt a better work-life balance approach, except when working on IST. Furthermore, bigger deals for India and foreign-related investments are expected, with opportunities to make an international arbitration hub.
Litigation lawyers can expect more productive work with an increased level of professionalism and a focus on meritocracy rather than nepotism. They can answer many queries regarding disputes related to Indian law for foreign clients and enjoy better charge-out rates for the disputes team across the country.
In addition, this can provide a better platform for evolved International Jurisprudence in India. The BCI and the Ministry of Law and Justice can hope for more insights to create a better education curriculum to compete with international universities. Perhaps, more funds can be garnered for court infrastructure.
There can be more judicial appointments with specialist courts on international disputes involving foreigners and NRIs. This can be a way to push for quality legal education in India and refer more cases to the Competition Commission of India should there be cartelisation or abuse of the dominant position.
The schedule fees:
The Schedule of Fees has also been provided under the Rules, which includes registration fees and renewal fees for individuals, law firms, companies, partnerships, and LLPs. Additionally, a security deposit and guarantee amount must also be paid by the individual or law firm, depending on the type of registration.
The schedule of fees is as follows:
To register as an individual, the fee is USD 25,000, while for a law firm, company, partnership, or LLP, the registration fee is USD 50,000. The renewal fee for individuals is USD 10,000, while for law firms, companies, partnerships, or LLPs, it is USD 20,000. As an individual, a security deposit of USD 15,000 is required, whereas a law firm, company, partnership, or LLP must provide a guarantee amount of USD 40,000.
The entry of foreign legal firms into India is expected to have both advantages and disadvantages. While it will increase competition, improve the quality of legal services, and provide access to global legal expertise, it may also impact the Indian legal market and lead to the loss of local jobs. The success of foreign legal firms in India will depend on how well they understand and adapt to India's legal and cultural environment.
Conclusion
The "Bar Council of India Rules for Registration and Regulation of Foreign Lawyers and Foreign Law Firms in India, 2022" aims to facilitate the entry of foreign lawyers and law firms into India. However, it comes with certain provisions, and foreign lawyers and law firms must comply with these Rules to practice law in India.